Proudly Sponsored for over 70 years by:
The Rotary Club of Oshawa
Issue # 30
Week of May 8, 2016
Remember The "YEAR-END TRIP"
If you wish to go on the year end trip but have not signed up make sure you get your name on the sign up list.
Every Year, on the long weekend in May, the Squadron holds our annual Year-End Trip.
This year, the trip will be to Sudbury and surrounding areas up north.
We will be departing on Friday May 20th and returning on Monday May 23rd.
We will be staying at Laurentian University and visiting some very neat local attractions.
All food, accommodations and entry to any attractions will be included in the price of $200 per cadet.
We will be crediting cadets with 10% of both their fall and spring tag day totals to come off the price of their trip. This amount will be available next week.
Sign-ups will be based on priority according to achievement points and participation in tag days.
To sign up online, please go to
www.SignUpGenius.com/go/10C0849AAAC2BA3FD0-2016
Annual Inspection May 18, "The Legends Centre" Parade Starts at 8 PM
The annual Inspection is the biggest and most important cadet activity of the cadet year. Not only do cadets get the opportunity to parade as a complete squadron but parents, family members and the public have an opportunity to see our squadron demonstrate its training and proficiency. Cadets should remember that this year the reviewing officer who is now a LCol was actually a squadron warrant officer in 151 Squadron. So if cadets think that they might be able to get away with a few little indiscretions such as boots not up to standard, hair in need of a trim or a uniform not up to standard. Just remember he was one of you and he has probably already done things as a cadet that you might not even have thought about.
Future Cadet Activities
Date

Day

Month

Activity

Location

Time

18

Wed

May

Annual Inspection

Legends Centre

2000 hrs

28

Sat

May

Gliding

CFB

Mountainview

TBA
Here They Are!
The top 3 cadets from last week's tagging operation. Each of these cadets brought in over $700.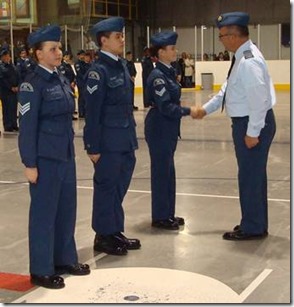 LAC Promotions
Congratulations to the following cadets who were promoted to the rank of
Leading Air Cadet.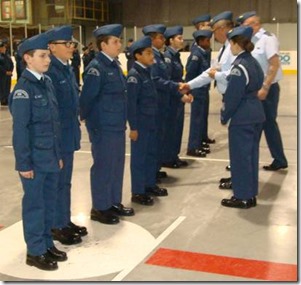 Promotion to the Rank of Flight Sergeant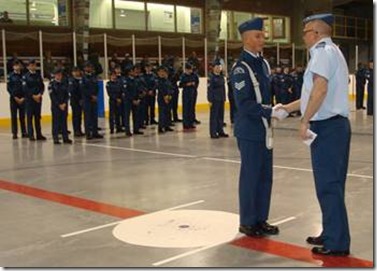 Current Members of the Glassy Boot Society
Cpl

E. Boyden

FSgt

R. Barton

WO2

B. Medina

WO2

A. Lloyd

F/Sgt

M. Singh

WO2

A. Carson

WO1

E. Dellipizzi

Sgt F.Chandler

Sgt J.Hancock

Sgt J.Hancock

F/Cpl

H. Kennedy

Sgt

M. Anthony

Sgt

R. Sealy

Sgt

T. Talhouk

Sgt

B. Wardell

FCpl

N. Rabjohn

Cpl

J. Perreria

Cpl

R. Swanton

Cpl

A .Bone

FSgt

C. Abraham

LAC

K. Espe

LAC

S. Mahadeo

Sgt

M. Annis

Sgt

B.Hewett

AC

S. Dewes

FCpl

L.Hayes

Cpl

S. Baldasaro

FCpl

S. Goss

Cpl

Z. Hamilton

FCpl

M. Garriock

Cpl

C.Lloyd
Thoughts From the Treadmill
Ten days until the Annual Ceremonial Review, wow, it hardly seems possible that the 2015-2016 training year is almost over. It has been a very busy and rewarding year so far and I'd like to think that the Annual will only build on that fantastic year.
It is time to put that extra bit of work into your boots and uniform, step a little closer to the razor and maybe say "take some more off the top" to the barber. What quite a few cadets don't seem to understand these days is that the Annual is a chance for them to show off to their parents, family and friends. For some, this whole drill thing is still new and the changes since the recruit graduations until now in the quality of drill is incredible. For others, this will be the first time out there as a member of one of the display teams and showing your skills is what those teams are all about. I know the cadets who are moving on into new phases of their lives will see this as the last hurrah before university or the military calls in the fall. Whatever the reason for you to take pride in yourself and the Squadron, now is the time to pull out all the stops and make it the best performance of your cadet career. We only have two practices left and I encourage you all to attend these very important nights.
I had the opportunity to attend Officer Cadet Di Loreto's graduation parade from the Basic Officer Training Course on the weekend in Borden, congratulations on a job well done and keep up the good work on your upcoming courses. It is rewarding to see new officers embracing this program and putting their efforts into getting into the groove of being an officer in the Canadian Forces.
Our marksmanship team has returned from Gimli Manitoba and I am very proud to announce that they placed 9th overall in the National Cadet Marksmanship Championship. I am excited that all of this team will still be with the Squadron next year and fighting for a spot on next year's team. Remember that when the tryouts start up in September, it is a brand new slate and the team members will have to prove themselves all over again. Will you be up to the challenge of getting to the Nationals next year? Remember it is never too early to start training, I highly recommend you start by exploring training ideas online and seeing what the world class shooters do.
In all the hustle and bustle last Monday night, a very important message got overlooked. LCol Gilbank celebrated a Birthday on Tuesday when he turned 80. We have made kind of a big deal about next year being the Squadron's 75th anniversary, it should be noted that LCol Gilbank has been a part of it all for more than 65 years including 23 years as the Commanding Officer.
Gil on behalf of myself and all of the officers, staff and cadets of the Squadron, Happy Birthday and thank you for all you have done and continue to do for this great organization.
That's all for now.
Stay Safe and Have a Great Week
Major Bliss
Aviation Photo of the Week
A New Honda Jet
Something new, they moved the engine to a pylon on the wing.
A breakthrough in aeronautics, the Over-The-Wing Engine Mount was engineered and proven by Honda after more than 20 years of extensive research and development.
This innovative technology not only breaks the conventional mold set by the aerospace industry, but also provides category-leading advancements
such as a more spacious cabin, noise reduction, and increased fuel efficiency.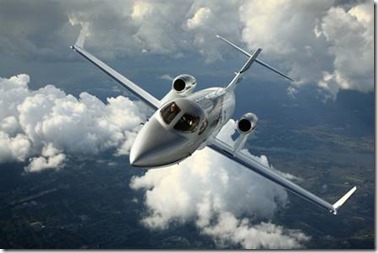 If you would like to see more of this unique aircraft go to:
http://www.hondajet.com/hondajet/innovations
Please Note
Previous issues of the Dispatch may be found on our web site, Chadburn.org. To view past issues access the home page and then click on News.
The most recent news letters will be listed there while previous news letters may be accessed by clicking on the "view all news" heading located at the bottom of the section.
If you have comments or suggestions on ways to improve our newsletter or if you wish to unsubscribe from this email please notify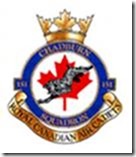 151 Chadburn Squadron
Royal Canadian Air Cadets
*** Excelsior per Debere ***Excellence through Endeavour
Proudly Sponsored by the Rotary Club of Oshawa