Proudly Sponsored for over 70 years by:
The Rotary Club of Oshawa
Issue # 24
Week of Mar 20, 2016
Cadets of the Week
LAC Espe and LAC Mahadeo
Current Members of the Glassy Boot Society
Cpl

E. Boyden

FSgt

R. Barton

WO2

B. Medina

WO2

A. Lloyd

F/Sgt

M. Singh

F/Sgt

A. Carson

WO1

E. Dellipizzi

Sgt

F.Chandler

Sgt J.Hancock

Sgt

J.Hancock

F/Cpl

H. Kennedy

Sgt

M. Anthony

Sgt

R. Sealy

Sgt

T. Talhouk

Sgt

B. Wardell

FCpl

N. Rabjohn

Cpl

J. Perreria

Cpl

R. Swanton

Cpl

A .Bone

FSgt

C. Abraham

AC

K. Espe

AC

S. Mahadeo

Sgt

M. Annis
Skiing Mount St. Louis Moonstone
Here are some of our cadets and staff who participated in our annual ski day
at Mount St. Louis Moonstone.
Graduation Day
Unfortunately the day always arrives when a cadet reaches the grand old age of 19 and he or she must graduate from the cadet program.
At 151 the occasion is always marked with a presentation and best wishes for a successful and rewarding future beyond the cadet program.
Sergeant Annis Graduates
151 A Squadron That Loves To Travel
Our cadets in England 2012
One of the unique activities and traditions in 151 Squadron is the annual year end trip which is held each year following the annual inspection. The squadron is fortunate that it has the resources, opportunity and ambition to have a year end trip every year. We thought that it might be interesting for our readers and cadets to see some of the many places that we have visited over the years.
Canada
Parliament Buildings – Ottawa, The Olympic Stadium – Montreal, The Citadel – Quebec City, Norad – North Bay, Science North – Sudbury, The Butterfly Museum – Niagara Falls, Logging Exhibit – Algonquin Park.
United States
United Stated Naval Academy Annapolis Maryland, Lincoln Memorial – Washington, Battle Fields – Gettysburg, National Aviation Museum Wright Paterson AFB, US Army Training Center – West Point, United Nations HQ – New York City, Henry Ford Museum – Dearborn Michigan, Navy Yard – Boston Massachusetts, United States Navy, Great Lakes Naval Training Center – Chicago, Lake Placid Olympic Village, New York
England
London and The Cathedral – The City of Wells
Interprovincial Exchange
One of the most rewarding activities of all of our cadet travel opportunities was the Interprovincial Exchange Program that was organized by the CF. This program has now been discontinued but our Squadron did host a Sea Cadet Corps from Abbotsford BC, an Air Cadet Unit from Rimouski Quebec and a mixed group of Sea Cadets from Thunder Bay (who get supported from the Detachment in Winnipeg). Our Squadron in turn visited an Air Cadet Squadron in Val Dor Quebec and managed to go down into a real gold mine There was also a second trip to Quebec where our cadets were hosted by the Army Cadets in St. Justine Quebec. This was another memorable trip which found our cadets running dog sleds through the Quebec wilderness, ice fishing and visiting a sugar shack at a maple syrup farm as well as riding inner tubes downhill at a huge facility in Valcartier.
It should be noted that all of our Squadron trips cost considerably less than comparable school trips.
Cadets should also remember that achievement points is one of the big considerations when selecting cadets for a year end trip. This year, as in past we will be offering cadets an opportunity to earn some money towards their Year End Trip. Cadets will be credited with 10% of the total amount of the money they bring in during Tag Days. So obviously, the more you tag the more you will get off the price of your trip. We are still working out the final details regarding the trip and will let you all know very shortly.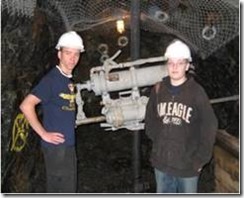 On the roof of the Cathedral in Wells, Submarine in Boston, Mine in Sudbury
Public Speaking Competition
Congratulations to the following cadets who recently competed in the local public speaking competition that was held Oshawa
Future Cadet Activities
Date

Day

Month

Activity

Location

Time

3

Sun

Apr

Mess Dinner

Lviv Ukranian Hall

1800 hrs

8 – 10

Fri to Sun

Apr

Ganaraska Forest

Ganaraska Forest

TBA

30

Sat

Apr

Public. Speaking C.

Mohawk College

TBA

31

Sun

Apr

Public Speaking C.

Mohawk College

TBA

9

Sat

Apr

Gliding

CFB Mountainview

TBA

28, 29, 30

Thurs – Sat

Apr

Tag days

Oshawa

TBA

1

Sun

May

Tag day

Oshawa

TBA

18

Wed

May

Annual Inspection

Legends Centre

2000 hrs

5

Sun

Jun

Gliding

CFB

Mountainview

TBA
Thoughts From the Treadmill
After taking a week off for March break, we will once again be back into our regular training week until Friday when we will once again shut down for the Easter weekend. I hope everyone had a safe and enjoyable week and is ready to come out to all of our activities.
I would like to ask everyone to take a look at the calendar and circle April 28,29 and 30 as well as May 1. This will be our annual Spring Tagging weekend. With budget cutbacks in every area of our operations, now more than ever it is imperative for us to have a strong showing on this weekend. Lt. Mastroianni will be doing the initial sign-ups starting tomorrow night. Please make sure that you are available for the shifts you sign up for. We will try to honour any requests for specific areas, but there is no guarantee that we can get you at a specific location. We have to balance our experienced cadets with the new guys for safety and to make sure things are being done properly.
I was looking through some old papers and photographs at home this week and came across some photos and certificates from my earlier days in the Cadet Instructor's Cadre, It is pretty cool to see some of the names that are still in the system from a course that happened 22 years ago this weekend. I look at some of the faces around our Squadron and it is even more amazing to see the same ones year after year. You never know what opportunities you will be presented with in the future and where you and your friends from these days with Chadburn will end up.
That's all for now.
Stay Safe and Have a Great Week
Major Bliss
Aviation Photo of the Week
An interesting prototype twin engine bush plane.
Check out the video to see an interesting new aircraft doing some rather interesting things.
We pilots can only dream about getting our hands on a something like this.
https://www.youtube.com/embed/lHR6bpupwJk?feature=player_detailpage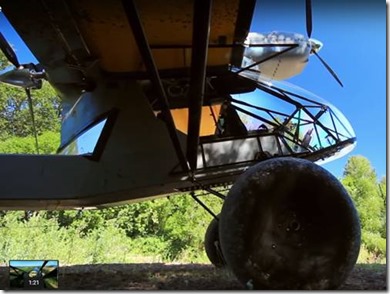 Please Note
Previous issues of the Dispatch may be found on our web site, Chadburn.org. To view past issues access the home page and then click on News.
The most recent news letters will be listed there while previous news letters may be accessed by clicking on the "view all news" heading located at the bottom of the section.
If you have comments or suggestions on ways to improve our newsletter or if you wish to unsubscribe from this email please notify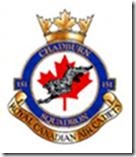 151 Chadburn Squadron
Royal Canadian Air Cadets
*** Excelsior per Debere ***Excellence through Endeavour
Proudly Sponsored by the Rotary Club of Oshawa