Proudly Sponsored for over 70 years by:
The Rotary Club of Oshawa
Issue # 25
Week of Apr 3, 2016
Future Cadet Activities
Date

Day

Month

Activity

Location

Time

8 – 10

Fri to Sun

Apr

Ganaraska Forest

Ganaraska Forest

TBA

30

Sat

Apr

Public. Speaking C.

Mohawk College

TBA

31

Sun

Apr

Public Speaking C.

Mohawk College

TBA

9

Sat

Apr

Gliding

CFB Mountainview

TBA

28, 29, 30

Thurs – Sat

Apr

Tag days

Oshawa

TBA

1

Sun

May

Tag day

Oshawa

TBA

18

Wed

May

Annual Inspection

Legends Centre

2000 hrs

5

Sun

Jun

Gliding

CFB

Mountainview

TBA
Our Squadron Cartoonist
With the Annual Inspection getting closer and the fact that drill will be the big push is coming in the weeks ahead we thought
it might be a good fun to add in a cartoon that was drawn by an ex cadet by the name of LAC Bickle.
He had an amazing ability as a cartoonist and we always wished that he could have produced more of these cartoons so that we would have them for future years.
However what follows is one of cartoons that reflects on his experience as a cadet at summer camp.
Here They Are The Top Cadets
In The Squadron's Achievement Program
Just a reminder that the achievement program has just been updated. If cadets or parents would like to check the complete record go to:
chadburn.org/resources/Achievement Points – Feb 2016
| | | | | |
| --- | --- | --- | --- | --- |
| WO2 | Carson | Alexandra | f | 127 |
| CPL | Paterson | Emma | f | 125 |
| CPL | Lloyd, C | Caitlan | f | 121 |
| CPL | Bone | Andrea | f | 109 |
| FCPL | Rabjohn | Nicole | f | 104 |
| SGT | Chandler | Fiona | f | 98 |
| CPL | Fava, S | Saccara | f | 98 |
| CPL | Lang | Ethan | m | 90 |
| SGT | McDougall | Robert | m | 85 |
| FSGT | Singh | Muskaan | f | 85 |
| CPL | Dawson | Simon | m | 84 |
| FSGT | Abraham | Christoper | m | 81 |
| SGT | Lloyd, D | Delaney | f | 80 |
| CPL | Boyden | Emily | f | 76 |
| FCPL | Mahadeo, R | Ravi | m | 73 |
| CPL | Maharaj | Amit | m | 72 |
Current Members of the Glassy Boot Society
Cpl

E. Boyden

FSgt

R. Barton

WO2

B. Medina

WO2

A. Lloyd

F/Sgt

M. Singh

WO2

A. Carson

WO1

E. Dellipizzi

Sgt

F.Chandler

Sgt J.Hancock

Sgt

J.Hancock

F/Cpl

H. Kennedy

Sgt

M. Anthony

Sgt

R. Sealy

Sgt

T. Talhouk

Sgt

B. Wardell

FCpl

N. Rabjohn

Cpl

J. Perreria

Cpl

R. Swanton

Cpl

A .Bone

FSgt

C. Abraham

AC

K. Espe

AC

S. Mahadeo

Sgt

M. Annis
151 Chadburn Squadron and Its Links to
The Air Training Corps In England
By: LCol Ted Gilbank
Few in the squadron today know how or when our squadron became involved with the ATC in England. It is an interesting story and it started with one ATC officer who came to Canada as an escort officer with British Cadets on the International Air Cadet Exchange program. Her name was Flight Lieutenant Sue Leason. As the officer in charge of the tour in Canada I got know Sue and we remained friends following her trip to Canada.
In 2001 I went to England with another former squadron officer and close personal friend, Capt. Ken Gray. I contacted Sue before leaving and suggested that perhaps there might be a way for me to visit with air cadets while in England. Sue advised that on a Sunday during my time the Devon and Somerset Wing of the ATC would be holding its yearly Wing Drill and Sports Competition at the Wyvern Army Barracks in Exeter and would I like to come as their guest. To my surprise I ended up as the reviewing officer for the Drill Competition and then assisted in the presentations of awards for both the Drill and Sports Competition. Following this visit Sue, on our behalf talked to several local ATC squadron's in her area and one, 1955 Squadron in Wells agreed to participate and our exchange program was on its way.
One thing that I did during this visit was to present a framed copy of our squadron's crest to the Wing Commander, Wg Cdr Brian Wills-Pope.
This crest now hangs in the Air Training Corps Wing Office at Wyvern Military Barracks in England.
Our friendship with Wing Commander Wills-Pope carried on and he came to Canada with the cadets from 1955 Squadron. Later he came back at his own expense
to be our reviewing officer at our Squadron's Annual Inspection.
Today we can look back on our trips to England and remember what a wonderful experience it was for our cadets and staff.
One should know that International youth exchanges and youth programs are two of the corner stones of the Rotary Organization's International activities.
Without the support and encouragement of our sponsor the Rotary Club of Oshawa trips and adventures like this would just not be possible.
Thoughts From the Treadmill
I'm just home from our annual mess dinner. What a fantastic evening, I knew that Major DeCarlo would be an interesting speaker, but I didn't realize just how inspiring and riveting his talk would be. I sincerely hope that we are able to have him come out to the Squadron again to speak with our cadets.
It was also great to see both LCol Forbes and Captain Weigel (the younger one) make the journey to share our evening, I am really excited about LCol Forbes being our reviewing officer for the Annual Inspection in May.
The last few weeks have been an emotional time for me. My father, who had been battling both dementia and cancer for some time, passed away on March 17th. Other than my family, Squadron staff were the first to be notified. I knew this was going to take me out of the general goings on of the Squadron for a while. What I didn't realize is the amazing support my second family would actually be to me (and my mother) through this time. Notes of support and offers of help came immediately and continued for the week leading up to the funeral. A cup of coffee and a chance to take a break from the hectic hours that come with an event such as this was appreciated more than words can say. A food basket and the simple relief of not having to cook a meal, was truly a blessing. The heartfelt words of comfort that came from so many truly were more comforting than anyone can know. To see so many blue uniforms at the memorial service and to hear FSgt Abraham's playing of Last Post was something I know my father would definitely have been proud to see.
My dad was a huge fan of Chadburn Squadron for 37 years. It always amazed me that although he may be having an incredibly bad day in the memory department, he could still recall the names that to him meant Chadburn, Weigel (who was the first officer we met so many years ago and my dad asked about often), Gilbank, Brosseau, Burns, Forbes and Howie, almost all still active in the system, some have moved on to other units, but to him they were always the Chadburn Family. As corny as it may seem, a line from a movie sticks in my head when I think about this whole thing. In the movie We Were Soldiers, Colonel Moore tells his troops before they deploy to Viet Nam, "They say we are leaving home. We're going to what home was always supposed to be"
To me, the Chadburn Family is what family is supposed to be. Yes we have our share of problems and things might not always run as smoothly as we would like, but when the chips are down and one of us is hurting, the family comes together to help each other and to assist in the healing process. I really don't know what I would have done without the support of so many of this group. Thank You.
That's all for now.
Stay Safe and Have a Great Week
Major Bliss
Aviation Photo of the Week
Building the 787-9 Dreamliner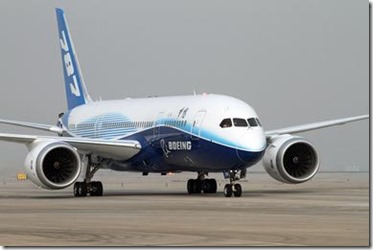 British Airways has welcomed the arrival of its first 787-9 Dreamliner. This time-lapse video takes you behind the scenes at Boeing's factory where the aircraft is expertly built.
The 787-9 is 20ft longer than its 787-8 predecessor, making room for this new painstakingly designed eight seat First cabin.
Due to the composite structure, this A/C is basically made offsite and joined together in Seattle.
If you have not seen how they paint and A/C you will enjoy this video, the747 and 777 are painted the same way, rolls of tape and brown paper.
Please Note
Previous issues of the Dispatch may be found on our web site, Chadburn.org. To view past issues access the home page and then click on News.
The most recent news letters will be listed there while previous news letters may be accessed by clicking on the "view all news" heading located at the bottom of the section.
If you have comments or suggestions on ways to improve our newsletter or if you wish to unsubscribe from this email please notify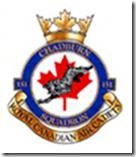 151 Chadburn Squadron
Royal Canadian Air Cadets
*** Excelsior per Debere ***Excellence through Endeavour
Proudly Sponsored by the Rotary Club of Oshawa