Proudly Sponsored for over 70 years by:
The Rotary Club of Oshawa
Issue # 23
Week of Mar 6, 2016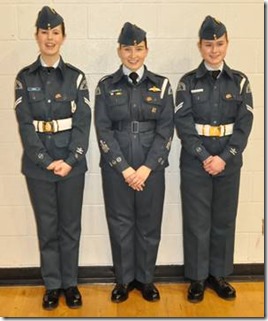 Cpl Bone and Cpl Boyden
Current Members of the Glassy Boot Society
Cpl

E. Boyden

FSgt

R. Barton

WO2

B. Medina

WO2

A. Lloyd

F/Sgt

M. Singh

F/Sgt

A. Carson

WO1

E. Dellipizzi

Sgt

F.Chandler

Sgt J.Hancock

Sgt

J.Hancock

F/Cpl

H. Kennedy

Sgt

M. Anthony

Sgt

R. Sealy

Sgt

T. Talhouk

Sgt

B. Wardell

FCpl

N. Rabjohn

Cpl

J. Perreria

Cpl

R. Swanton

Cpl

A .Bone

FSgt

C. Abraham

AC

K. Espe

AC

S. Mahadeo

Sgt

M. Annis
"The Salute"
A symbol of a Squadron's Pride
This year for the first time in the Squadron's history the NCO Course that was always been held on Sundays was moved to our regular parade night.
The Squadron has found that much of the information that formed part of our course has now been incorporated in the Level Three Training program.
The following notice is one of the items that was included in our original NCO course. It is still a point that was true in the past and it still true today.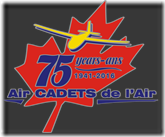 "A National Air Cadet Alumni Organization"
Last week we featured a link to the cadet alumni organization. Apparently there was a misspelled word in the address,
so here is the correct address for those who may wish to become involved.
http://aircadetleague.com/about-us/75th-anniversary/air-cadet-alumni/
LAC Promotions
As one can see from the photo a large number of our cadets received their LAC props this past week.
This marks the first step up the ladder in their career as an Air cadet.
Future Cadet Activities
Date

Day

Month

Activity

Location

Time

3

Sun

Apr

Mess Dinner

Lviv Ukranian Hall

1800 hrs

8 – 10

Fri to Sun

Apr

Ganaraska Forest

Ganaraska Forest

TBA

30

Sat

Apr

Public. Speaking C.

Mohawk College

TBA

31

Sun

Apr

Public Speaking C.

Mohawk College

TBA

9

Sat

Apr

Gliding

CFB Mountainview

TBA

28, 29, 30

Thurs – Sat

Apr

Tag days

Oshawa

TBA

1

Sun

May

Tag day

Oshawa

TBA

18

Wed

May

Annual Inspection

Legends Centre

2000 hrs

5

Sun

Jun

Gliding

CFB

Mountainview

TBA
Thoughts From the Treadmill
It's been a busy week at Chadburn Squadron with all of our regular activities happening and a couple of special activities on the weekend. 43 Cadets and Staff took advantage of the amazing weather to enjoy a day of skiing at Mount St. Louis Moonstone ski hill. We also were able to participate in the Air Cadet League Effective Speaking Competition for the first time in many years. Two of our cadets competed in Whitby yesterday and although they won't advance to the provincial competition, I am extremely proud of them and all of the cadets who have been practicing for this competition. They will now be getting ready for a new challenge when they practice for the debating competition that the Air Cadet League runs. Thanks to Mr. Wade for leading this group.
I would like to remind parents that although we encourage you to attend our closing parade on Monday nights, access to the classrooms and other training areas is not permitted as this will interfere with the cadet's ability to pay attention properly to their classes. This restriction also applies to areas of the cadet hall during extra training activities such as shooting, drill team practice and band practice. We simply do not have the room to permit every parent to roam the parade square or stand on the stage while training is happening. As I'm sure you have noticed, the Squadron has many traditions that we expect the cadets to follow. I also ask the parents to respect these as well. The parade square is not to be used to "hang around" and the stage is off limits to anyone not on official business.
Thank You for respecting our boundaries.
We will be starting our tag day sign ups when we get back from March Break. Our Tag Days this spring are April 28, 29 and 30 as well as May 1. Please leave these dates open and plan on participating to your fullest ability in this very important fund-raising activity.
That's all for now,
Stay safe and Have a Great Week
Major Bliss
Aviation Photo of the Week
Sir Richard Branson unveils Virgin Galactic's new spaceship named
VSS Unity by Stephen Hawking

Richard Branson today unveiled Virgin Galactic's much anticipated second SpaceShipTwo at a ceremony in Mojave, CA,
attended by his family, Virgin Galactic's Founder Future Astronauts, stakeholders and partners.
Professor Stephen Hawking named the new vehicle Virgin Spaceship (VSS) Unity
via a recorded speech and said, "I would be very proud to fly on this spaceship."
To see the unveiling of this new aircraft go to:
http://www.virgingalactic.com/richard-branson-unveils-virgin-galactics-new-spaceship-named-vss-unity-by-professor-stephen-hawking/
Please Note
Previous issues of the Dispatch may be found on our web site, Chadburn.org. To view past issues access the home page and then click on News.
The most recent news letters will be listed there while previous news letters may be accessed by clicking on the "view all news" heading located at the bottom of the section.
If you have comments or suggestions on ways to improve our newsletter or if you wish to unsubscribe from this email please notify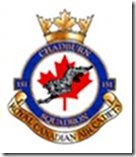 151 Chadburn Squadron
Royal Canadian Air Cadets
Proudly Sponsored by the Rotary Club of Oshawa