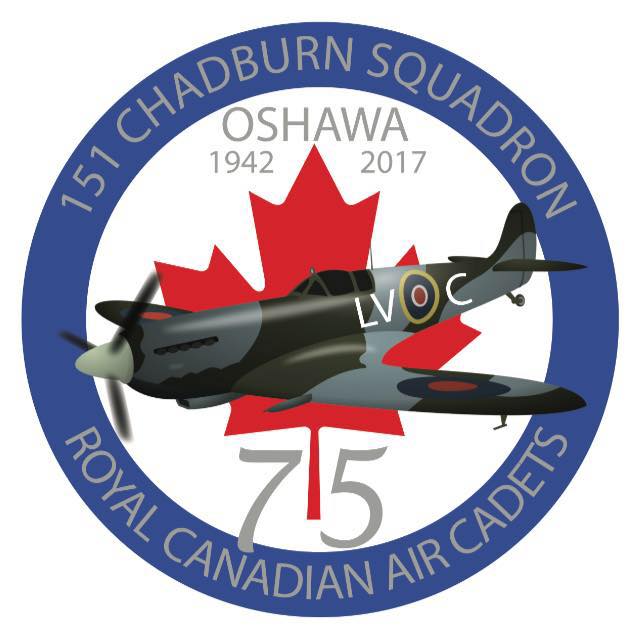 This Page is Dedicated to the 75th Anniversary of our Squadron
 Please click here  to download the 75th Anniversary Brochure
---
Chadburn 75th Anniversary Presentation
LT Col(Ret'd) Ted Gilbank, who has been involved with the squadron for over 60 years has put together an excellent summary of the squadron with this Powerpoint presentation.
This special 75th Anniversary PowerPoint Display which has been assembled to illustrate the history, activities, and achievements of 151 Squadron over the past 75 years.  Few today know that Chadburn squadron was first formed in 1942 and sponsored at that time by local business leaders. Shortly after the war the Rotary Club of Oshawa took over and remain to this day the official sponsors of the Squadron.
Our presentation contains numerous photos of the squadron's many activities, its accomplishments and some of its many awards. We actually have some photos in the display going back to the 1940's.
Chadburn Squadron prides itself in the role that it plays in the community. It offers to the youth in the community a challenging and dynamic aviation oriented program which is organized and managed by the Royal Canadian Air Force.   At the end of the presentation, viewers will have an opportunity to see some of our cadets who have chosen to make aviation their career.
CLICK HERE  to access the presentation on the squadrons google drive.