Proudly Sponsored for over 70 years by:
The Rotary Club of Oshawa
Issue # 23
Week of Feb. 23, 2014
Attention Model Builders!!!
There is now only a few weeks left before the model contest.
Now is the time to get busy and get your model assembled, painted and ready for the competition.
Remember there are prizes for the top junior and senior model builders.
151 Chadburn Squadron's Annual Cadet Mess Dinner
Lviv Ukrainian Hall
Sunday March 23, 2014
Dear Parents, Guardians, Staff and Cadets,
It is my pleasure to invite you and your family to 151 Chadburn Squadron's Annual Cadet Mess Dinner. This dinner has traditionally been held mid-year to feature cadet achievements and to present a number of awards.
The dinner will be held at the Lviv Ukrainian Hall, 38 Lviv Blvd, (located off Simcoe Street South, one block north of Bloor Street) on Sunday, March 23, 2014. Doors will open at 5:15PM and dinner will be served at 6:00PM. The program will end at approximately 10PM.
The tariff is $20.00 per adult and $18 per cadet/child. Paying by cheque is the preferred method of payment, please make it payable to 151 Chadburn Squadron.
Please confirm your attendance to LT Ron Brosseau at 905-985-2913 or ronandjane@bell.net no later than Sunday March 16, 2014.
We recommend that you reserve early as seating capacity is limited, and our caterer requires sufficient notice to plan for the dinner.
Appropriate dress for the occasion is as follows:
Military: Mess Kit (with miniatures) or DEU Number 2 (with medals)
Civilians: Business dress/ Semi-formal attire
This dinner is an excellent opportunity to meet our guest speaker and staff members. We value your continued support and look forward to seeing you there.
Sincerely yours,
Major Dale Bliss CD
Commanding Officer
Roller Skating – Coachlite Gardens
As has become custom, the cadets were again treated to a night of roller skating on Family Day. Although this does not fit the traditional idea of a fitness workout, the high level of activity sure seemed to tire the cadets out.
With the difference in time between Sochi and Oshawa, we were lucky that our normal weekly activities did not deter all of us from being able to cheer on our Canadian Olympic Athletes. Getting up early to watch TV never felt so good. (no excuses to not get up early for the fun stuff we offer on our weekend training….log runs come to mind)
"Scugog Man Has His Head in the Clouds"
"David Brosseau training to become one of Canada's elite fighter jet pilots"
This week we would like to direct our readers to an exceptional aviation news article that appeared in Oshawa This Week. It was written by Chris Hall and it involves an interview with Lieutenant David Brosseau where he talks about his experiences as a pilot in the Canadian Forces. David is a well-known former cadet Warrant Officer from our Squadron and the article can be found on the web at;
http://www.durhamregion.com/news-story/4374182-scugog-man-has-his-head-in-the-clouds/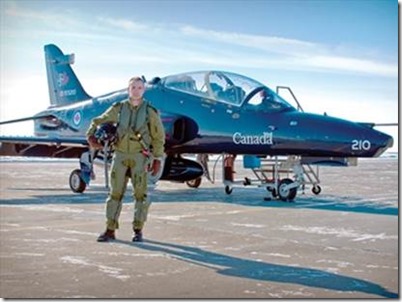 Royal Order of the Glassy Boot
Honourable Members
WO1 B. Jackson, WO2 A.Hembruff, WO2 A.Boyden, WO2 R. Bliss, WO2 C. Tan, F/Sgt D. Lloyd, F/Sgt C.Travis, F/Sgt J.Shaw, F/Sgt K.Katzer, F/Sgt S.Sheppard, F/Sgt A.Ford Williams,
Sgt V.Singh, Sgt. E. Dellipizzi, Sgt. R. DeMille, Sgt. M. Obrien, Sgt. B. Medina, Sgt. B. McMurtry, Sgt R.Barton, Sgt. J.Ehrt ,Sgt. O.Sam, Sgt C.Brandow, F/Cpl. M. Annis, F/Cpl J.Hancock, F/Cpl C.Abraham, F/Cpl B. Hewett , Cpl J.Hancock, Cpl F.Chandler
Thoughts from the Treadmill
WOW, what an emotional week for those who enjoy watching the Olympics and cheering on our athletes. I may be dating myself, but watching some of the different events brought back memories of my childhood and the Sunday afternoon Wide World of Sports and the tagline "the thrill of victory, the agony of defeat". To see athletes play through pain (or as some would say, "Walk it Off") and come back and give it a full effort is truly amazing. I would like to think that we can all Walk it Off and keep going when life presents us with minor setbacks.
I had the pleasure of watching our marksmanship team in action yesterday at the Zone Shoot. Unlike previous years, we were not able to find out who won or the placing of individual cadets at the end of the competition. I can say that all of our cadets performed very well and deserve congratulations for their hard work and dedication leading up to this competition. The coaches and parents who do all the extra running around also get a big thank you from me.
Our latest group of recruits was busy getting their uniforms ready at the hall today. Only one week left until their graduation. Keep up the good work guys; you will look great on parade.
There are still a couple of spots left for the ski trip next Saturday. If you are interested, please see WO Bliss on Monday night with your payment.
CI Di Loreto and I took a few hours and visited the Ontario Outdoor Adventure Show earlier today. Our hope was to get some good ideas for locations and equipment to do Duke of Edinburgh Expeditions, which we did, however it didn't stop there. With the British cadets visiting again in 2015, we saw lots of activities that will fill their days with us. It is going to be an exciting time hosting them again for their third visit to our side of the pond.
That's all for now.
Stay Safe and Have a Great Week.
Major Bliss
Aviation Photo Of the Week
An F16 from the bone yard becomes a drone.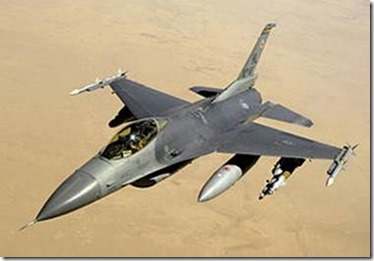 . The General Dynamics (now Lockheed Martin) F-16 Fighting Falcon is a single-engine multirole fighter aircraft originally developed by General Dynamics for the United States Air Force (USAF). Designed as an air superiority day fighter, it evolved into a successful all-weather multirole aircraft. Over 4,500 aircraft were built since production was approved in 1976. Today those that remain can be found in an air craft bone yard at the Davis–Monthan Air Force Base a United States Air Force base located at Tucson, Arizona.
Check out the video and see how this aircraft has been converted into a drone.
http://video.boeing.com/services/player/bcpid1173939806001?bckey=AQ~~%2cAAAAukPAlqE~%2coAVq1qtdRjwBrIkHYj2MSytJiEK9s5fy&bclid=0&bctid=2684464741001
If you have comments or suggestions on ways to improve our newsletter or our website or if you wish to unsubscribe from this email please notify
151 Chadburn Squadron
Royal Canadian Air Cadets
*** Excelsior per Debere ***Excellence through Endeavour
Proudly Sponsored by the Rotary Club of Oshawa