Dispatch Issue # 15
 Week of December 18, 2011

Cadets Do Not Forget !!
Its Roller Skating at Coachlite Gardens on Monday
This Monday there will not be a regular training parade instead it will be an evening of roller skating. Just to get everyone in the mood we have included a photo from last year.
No drill, no uniform just come out and have a great time with your friends.
If you have not been to Coachlite Gardens before it is located at 88 King Street west in Oshawa which is at the corner of King and McMillan drive. Cadets may bring their own roller blades or they can get skates at the rink.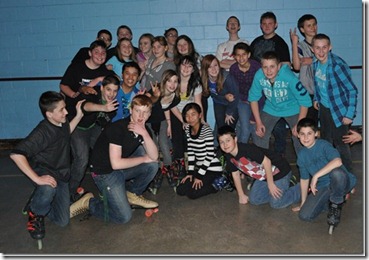 Graduation Day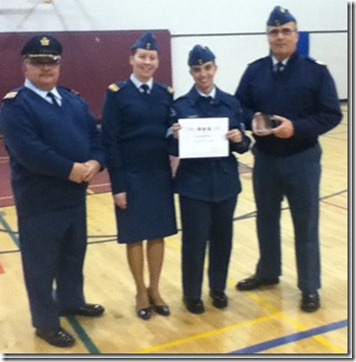 On Monday evening it was the last day for this cadet as she graduated from the cadet program. At the final parade she was presented with a certificate and a Squadron mug. She has been an enthusiastic and dedicated cadet and we wish her well in her future endeavours.
Cadet Familiarization Flying – Oshawa Airport
We have been waiting somewhat impatiently for a weekend where the sun god might
 appear and provide us with an opportunity to get cadets flying. This past weekend it
happened and we managed to get 24 cadets flying for flights of about 45 minutes.
We
actually used three different aircraft
one was privately owned and the other two were
from the Canadian Flight Academy.  As you can see in the last photo we went night flying
this past Monday during our regular training parade.
The Squadron for the first time ever has no less than 5 pilots all authorized by the
Canadian Forces to fly our cadets. Three of our pilots are flight instructors and one is an Air
Canada Captain and one is a female COPA pilot that you see in the photo below.
We do have a list of cadets who are interested in flying and should we get  favourable
weather and have pilots and aircraft available we will be up again. Our goal is to get over
100 cadets in the air before the annual inspection.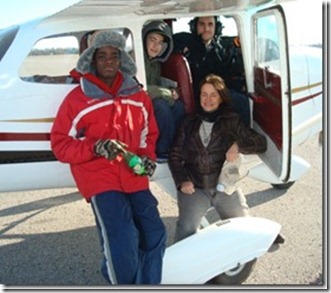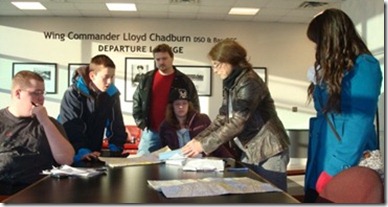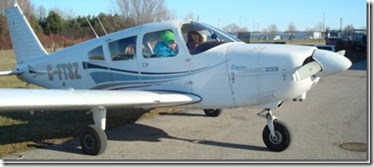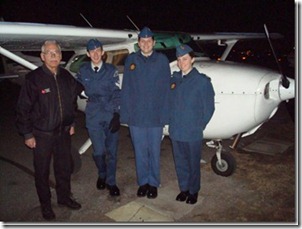 The HBC Rewards Community Program
The Bay – Zellers – Home Outfitters
There are undoubtedly a number of individuals who follow this email who have HBC rewards cards. Not all may be aware that HBC has a community program where rewards points can be assigned to local charities and community groups to help support their activities. 151 Squadron is now one of those groups who are recognized as a charity by the HBC points program.
If you would like to support our Squadron you may direct some or all of your HBC Rewards points to the Squadron by Clicking here This will take you to the HBC site where you may set up your contribution
.
The Squadron's registration number is 1009452
The Squadron will then be able to redeem points that have been donated by converting them to cash or merchandise
Quick Links to the Squadron Web Site – Chadburn.org

 
To link to the Summer Camp Application Status List – Click Here
The Squadron's Google Activity Calendar  –  Click Here
Past Issues of the Squadron Newsletters  – Click Here 
You Tube  –  Click Here
Web Links – Click Here  
Poinsettia Fund Raising Program
The Flowers Arrived
This is a photo inside Rotary Hall just after the arrival of over $4000 worth of flowers. The flowers were sorted and boxed by the Squadron staff and parents picked up their orders last Monday. There was a great variety in the orders and the quality was excellent. Certainly a fund raising activity that will be repeated in future years.
. 
You Tube Opportunities
The new Squadron web site has been constructed so that we may provide cadets and readers with some of the new social media sites that are now spreading across the internet. One of the popular sites is "You Tube" which allows us to include interesting aviation and cadet videos in this email as well as on our web site.
We have also been busy with our own You Tube site which is now up and running on the internet. It can be opened by clicking on the "Quick" link above or the link that is on the bottom of the home page of the web site.
We now have posted four videos which have been made by members of the Squadron's staff. Our goal with these videos is to show cadets, parents and the public some of the activities that they normally do not get to see. For example the Extendicare band concert which has been going on for many years is now available for everyone to view. Stay tuned as there are more of our own videos to come in the months ahead.
Aviation Photo of The Week
This photo is accompanied by a video that was made 2,100 metres above the mountains in Styria, Austria. In the video a skydiver pulls off an astonishing stunt by climbing out of a glider's cockpit, crawling along the wing and then somersaulting underneath and stepping onto the wing of a second glider flying below.
He then moves back onto the main fuselage of the second glider while the first glider turns upside down and flies overhead so that he can reach up and hold the tail fin at 100mph, forming a human link between the two aircraft. He then leaps off and parachutes back to the ground.
T     To see this amazing video  click here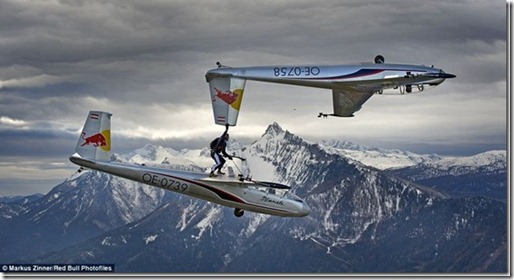 As this is the last email for this year
Our Squadron cadets and staff
Would like to wish
One and all
A
And a Happy New Year
.
Notes:
If you have comments or suggestions on ways to improve our newsletter, our website or if you wish to unsubscribe from this email please notify rgilbank@rogers.com

151 Chadburn Squadron
Royal Canadian Air Cadets
*** Excelsior per Debere ***Excellence through Endeavour
Sponsored by the Rotary Club of Oshawa