About Cadets
GO TO OUR WEBSITE on CANADA.CA by CLICKING HERE
Before reading about the program below, watch this YouTube Video.
A message from one of our alumni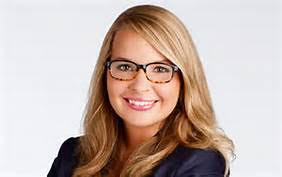 One of our former cadet warrant officers is Johanna Wagstaffe, currently the weather expert for CBC News in Vancouver.
If prospective new cadets and parents would like to know more about the opportunities and activities in the air cadet program
then click on the video below to hear firsthand about her experiences as a cadet in 151 Squadron.
==============================================================
 Watch Famous Canadian Astronaut Chris Hatfield talk about his experience as a Air Cadet and how it led him to be an Astronaut. 
==============================================================
The Air Cadet Program
Cadets form a national organization whose purpose is to develop in youth the attributes
of leadership, engaged and active citizenship and physical fitness, all within a
safe environment that stimulates an interest in the Canadian Forces.
Local Training
Air Cadet Training is divided into five proficiency levels, including on-the-job
training for senior cadets. Some of the courses offered to Air Cadets at the local
level are:
| | |
| --- | --- |
| aeronautical facilities | sensible living |
| aircraft identification | marksmanship |
| aircrew survival | principles of flight |
| airframe structure | propulsion |
| citizenship | radio communication |
| effective speaking | instructional techniques |
| general cadet knowledge | leadership |
| physical fitness | navigation |
At 151 Squadron, we have different activities almost every night of the week. Please visit our Activities Page for further information on the variety of activities a cadet can get involved in.
Summer Training
The thrill of gliding and flying provides the backbone of the Air Cadet program.
Each year nearly 600 deserving Air Cadets receive flying and gliding scholarships.
The remainder learn valuable life skills and important values like mutual respect,
integrity and professionalism through lessons in navigation, theories of flight
and aircrew survival.
Over 9000 Air Cadets take part in summer training. Listed below are the courses offered:
Level 1 and Level 2 – Junior Cadets

Cadet Activity Program

Level 1 – 1 Week
Level 2 – 2 Weeks

Music Courses
Level 3+ Cadets


Advanced Aviation
Air Rifle Instructor
Aviation Technology and Aerospace
Drill and Ceremonial Instructor
Fitness and Sports Instructor
Survival Instructor

Level 4/5 – Senior Cadets

Advanced Aerospace
Glider – Learn to Fly
Power – Learn to Fly
Additional information about summer training can be found on the Squadrons website
151 Chadburn Summer Training Page
Visit Us
**NOTE** Our Training is Virtual until further notice due to the COVID-19 Pandemic Restrictions.
Our Squadron regular training happen weekly, Monday nights, (for in-person activities when allowed)
Recruit Training between 6:45-9:00 PM., through two recruit courses Start of September and December of the training year, at the Rotary Hall, 254 Centre Street, Oshawa. This is just north of Gibb Street. Parking is across the road at the Durham Alternate Secondary School, access of Gibb Street.
Regular Cadet Training between 6:30-10:00 PM from Mid September to Mid May throughout the training year. Location TBA
Please ask for the Recruiting, Training, Deputy Commanding Officer or Commanding Officer.
For a list of common questions and answers, please visit the FAQ's Page
For questions regarding joining us, please send any queries to : 151rcacs@gmail.com
---
Resources for Parents and Cadets
The Air Cadet League, Ontario Provincial Committee, has a number of good resources to assist parents and cadets. Please follow the link below: https://aircadetleague.wildapricot.org/Parent-&-Cadet-Resources
---