Proudly Sponsored for over 70 years by:
The Rotary Club of Oshawa
Special Edition
Part I
The Annual Inspection
151 Chadburn Squadron,
14 May 2013,
The Legend's Centre, Oshawa
It is the tradition and a requirement in the Canadian cadet organization that every cadet unit will hold an annual inspection to demonstrate to the public and the community the level of training and proficiency that has been attained by a cadet unit during the fall and winter training program. As this is the culmination of a year of cadet training each unit usually invites a senior member of the Canadian Forces to be the units reviewing officer. Military officers are generally asked to fill this position but prominent members of the  community might also be asked to officiate at an annual inspection. 
Those who follow the Squadron's activities know that our Squadron has a strong relationship with the cadets and staff of the Royal Air Force Cadets in England and this year  we were honoured to welcome as this years reviewing officer Wing Commander Brian Wills-Pope the commander of the Royal Air Force's Devon and Somerset Cadet Wing which is located in South West England. W/C Wills-Pope came to Canada and spent some five days with the Squadron and staff. He not only attended functions with the squadron staff but he also dropped in at the squadron's final cadet dance.
To have a reviewing officer out meeting and mixing with the cadets was a new experience for the squadron and one that made the annual inspection a memorable experience for all.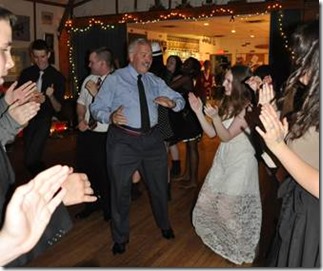 The Annual Inspection
Squadron Guests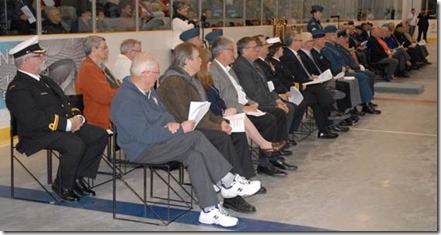 The Inspection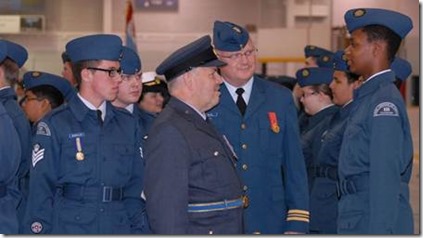 The ceremonial march past following the inspection of the Squadron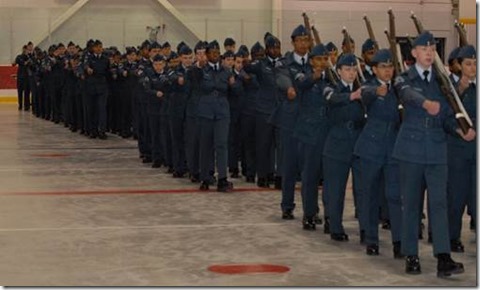 Introduction to the Squadron's Staff
Band and Drill Display
Squadron Band

Squadron Drill Team
Static Display of the Squadron's many activities

Meet the squadron's award winning cadets in Part II of our Special Edition email.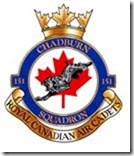 151 Chadburn Squadron
Royal Canadian Air Cadets
*** Excelsior per Debere ***Excellence through Endeavour
Proudly Sponsored by the Rotary Club of Oshawa
—