.
Special Edition
4 July 2012
.
Other than summer camp notices this will probably be the last special issue of the Dispatch until next September when the Squadron resumes its normal cadet training program. For those who follow our newsletter you will know that we have enjoyed an exceptional year. We have just concluded what has been by far the most successful golf tournament in the Squadron's history. There have been several Air Cadet League awards and our cadet home has a new look thanks to the Trillium Foundation. We also have a new website and we have been honoured with a special commendation from the Canadian Forces. Now we are getting ready to send approximately 70 cadets to various summer training courses across the province. However there is one other important event left which is our exchange visit to England at the end of August.
.
What follows are three of what one might judge the most emotional and important achievements of this cadet year.
.
The Provincial Drill Competition
Canadian Forces Base Borden
.
This year for the second time in the Squadron's history we came in first in the Province wide, Army, Navy and Air Drill with Arms competition. This was a major achievement and it was due to the hard work and dedication not only by the cadets, a number of whom were first year cadets but the drill team staff, Michelle Blakely, Matt Devera and Capt. B. Weigel.
.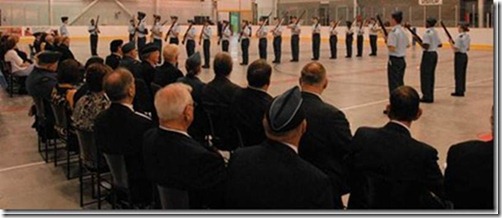 .
The Air Cadet League of Canada's Annual Meeting
.
Held this Year in Burlington Ontario
.
This year it was Ontario's turn to host the annual national meeting of the Air Cadet League of Canada. One of the features of the program was a special Friday evening dinner held at the Canadian Warplane Heritage's museum in Hamilton and our band was asked to provide music for the guests who came from all parts of Canada. It was a special weekend for all especially when our piper played Amazing Grace and when the band played the Royal Air Force March Past. The sound of this famous air force march brought everyone to their feet. The Squadron received numerous compliments from those in attendance and we learned that not all provinces have an active music program as we do here in Ontario.
.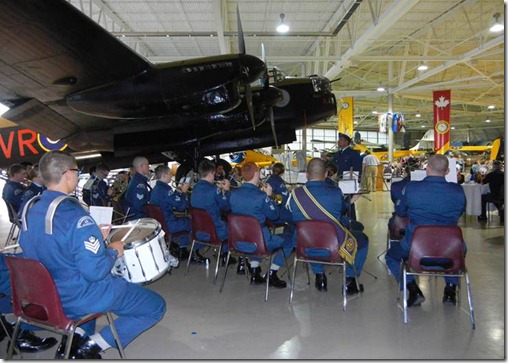 .
.
Hamilton International Military Tattoo
.
This year our band was invited to attend and participate in the annual military Tattoo held in Copps Coliseum in Hamilton. This again was the first time in the Squadron's history that the Squadron participated in such an event and the band entertained the audience with the marching and drill routine that our guests saw at the annual inspection. They also included not only modern tunes but military music such as the Royal Air Force March past and Heart of Oak, the official march past of The Royal Canadian Navy. The evening became another of those memorable and inspiring moments in our Squadron's long history.
.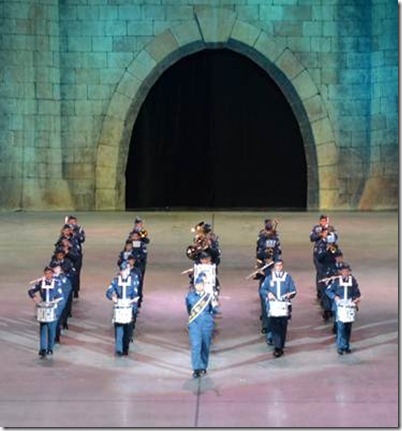 .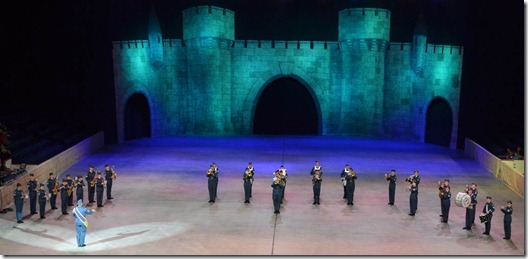 .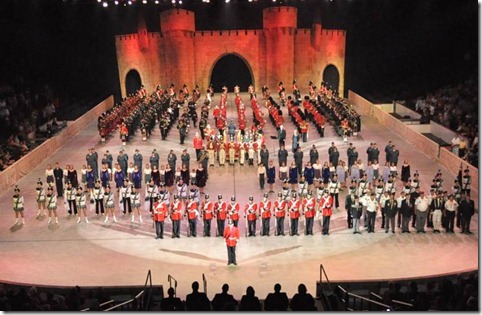 .
.

.
151 Chadburn Squadron
Royal Canadian Air Cadets
*** Excelsior per Debere ***Excellence through Endeavour
Sponsored by the Rotary Club of Oshawa