.
Sponsored for over 70 years by:
The Rotary Club of Oshawa 
.
Issue 18
Week of Jan. 27, 2013
.
Please note if  it is necessary to cancel the Monday parade due to weather we will send out an email and add a note to Chadburn.org
.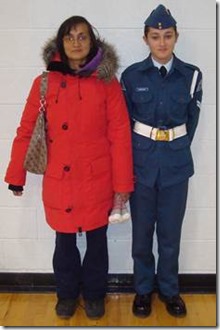 .
Cadet of the Week
.
Lottery Tickets!!!
.
If you are one of those cadets with outstanding Lottery Tickets
make sure you bring them in tomorrow.
.
Model Building Contest $5 Entrance Fee Due Monday
All of the Model airplanes have arrived and they will be handed out on Monday evening.
Cadets participating in the contest are reminded to bring their $5.00 entrance fee.
Get Ready Our Valentine Dance is Coming Up
Friday, February 8th
.
Time: 7pm-12am. (Cadets should not come before 7pm)
Place: 420 Wing RCAFA, Stevenson Rd. North, South side of the Oshawa Airport.
Cost: 2$ for cadets, 3$ for guests.
Canteen and pizza will be available for purchase.
Please remember that the dance is still a cadet activity so cadets and their guests are still bound by the conduct and dress guidelines of the squadron.
.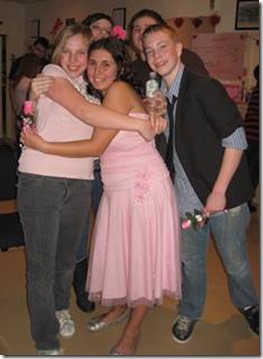 .
Band Practice
.
At each Monday evening  training parade only  a  portion of the Squadron's band is on parade to play at the beginning of the evening and then again at the conclusion of the parade. Unfortunately, few get to see the complete band during one of their Thursday evening practice sessions so this week we have included several photos taken at last week's band practice. The Squadron band and its music are an important part of our cadet program and today there is approvimately 70 members in the Squadron's band.  Music is one of the important parts of the cadet experience and one in which the Squadron has been very successful. Not all may realize that the Canadian Forces organizes military band competitions for all the cadet units in the province and the Squadron has just selected the band members who will be training and practicing for the Spring band competitions. 
.

.
.
The Duke of Edinburgh's – Youth Development Program
.
In addition to 151 Squadron's regular cadet activities the Squadron also offers its cadets an opportunity to participate in the Duke of Edinburgh's worldwide youth development program. The Squadron's program is supervised by Heather DiLoreto, a member of the Squadron's staff and she can be contacted at heather.diloreto@gmail.com
The Program
The Duke of Edinburgh's Award is an exciting self-development program available to people between the ages of 14 and 25, equipping them with the skills to make a difference in their communities, in their country, and in the world. The Award requirements are divided into four main areas: skill, athletics, service, and outdoor expedition. The highest level of the Award, Gold, is presented to participants by a member of the Royal Family.
History
The Duke of Edinburgh's Award was founded in 1956 by His Royal Highness, The Prince Philip, Duke of Edinburgh, to help young people develop a sense of responsibility to themselves and to their communities. The concept of The Award is one of individual challenge. It offers young people a balanced, non-competitive programme of voluntary activities which encourages personal discovery, growth, self-reliance, perseverance, and responsibility. The Award currently runs in 130 countries world-wide, and to date 7 million young people have challenged themselves by doing the Award. 151 Squadron has over the years been a participant in this program and it has had several cadets who have achieved a gold award and then met with a member of the Royal Family.
Awards
Anyone aged between 14 and 24 can do a D of E programme at one of three progressive levels which, when successfully completed, lead to a Bronze, Silver or Gold Duke of Edinburgh's Award.
There are four sections at Bronze and Silver level and five at Gold.
With assistance from Squadron staff, participants select and set objectives in each of the following areas:
Volunteering: undertaking service to individuals or the community.
Physical: improving in an area of sport, dance or fitness activities.
Skills: developing practical and social skills and personal interests.
Expedition: planning, training for and completion of an adventurous journey.
If you would like to learn more about this program it can be found under the heading of Resources on the Squadron's web site CHADBURN.ORG
.
Thoughts From The Treadmill
.
This week Major Bliss has kindly asked me to get on the treadmill and do some thinking, so here it goes.
We're at an interesting spot in the cadet year, and from my point of view in the Training section of the squadron, I'd like to say: so far, so good. We're gearing up for some big events – Shooting, Band and Drill competitions, to name a few. As always, Chadburn Squadron's got their eyes on the prize.
But what I really like is what I see on Monday nights: new instructors getting their feet wet in the squadron classrooms, while more experienced instructors hone their skills and mentor others. New cadets are expanding their knowledge and making friends with their level classmates, while older cadets step forward into the squadron's various leadership positions.
What I'd like to see more of is cadets helping one another with the little things: holding open the door for someone who's loaded down with training aids or a band instrument, discreetly letting someone know that their tunic is miss-buttoned or their belt is off-centre before they go on parade, lending a hand with a difficult drill movement or helping someone get that elusive glass shine on their boots.
So often we get caught up in "individual successes" that we forget that we're all in this together. Chadburn Squadron is not just a group of people brought together by a common interest in airplanes, but a family – and families help one another. It's these little things that we often overlook, but they're the things that make the biggest difference.
Have a great week!
Lt. S. Mastroianni
.
Aviation Photo Of the Week
2012 Russian Aerobatic Team
.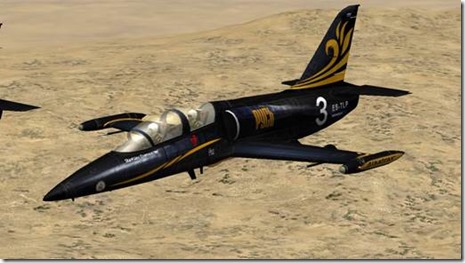 .
This week we have included a special video of the new 2012 civilian Russian aerobatic display team who are
flying the Aero L-39 Albatros a high-performance jet trainer aircraft which was developed in Czechoslovakia. 
.
If you have comments or suggestions on ways to improve our newsletter, our website or if you wish to unsubscribe from this email please notify
.
151 Chadburn Squadron
Royal Canadian Air Cadets
*** Excelsior per Debere ***Excellence through Endeavour
Sponsored by the Rotary Club of Oshawa
—