Proudly Sponsored for over 74 years by:
The Rotary Club of Oshawa
Issue # 12
Week of Jan 8, 2017
This Year is Our 75th Anniversary

Familiarization Flying Oshawa Municipal Airport
Last Year it Was
"Roller Skating At Coachlite Gardens"
Before our Christmas break, the Squadron decided to treat the cadets to an evening of roller skating at CoachLite Roller Gardens. A fun time was had by all.
Food Drive For Simcoe Hall Settlement House
As part of the community service aspect of cadets, we have chosen Settlement House to support during our Christmas Food Drive. For quite a few years now, we have collected food at our annual Christmas roller skating party to donate to this important resource in Oshawa.
For those who are not familiar with the Settlement House they should know that it is a non-profit community resource centre located on Simcoe Street south and dedicated since 1935 to assisting less advantaged children, families and vulnerable adults whose lives are affected by poverty.
As we have grown to expect, the cadets (and obviously their parents) have once again gone all out in making these donations. The volunteers at Settlement House were thrilled when we showed up with the many boxes of food that had been collected.
The Top Flight in the Food Drive
Here they are, the flight that contributed the most to our annual food drive.
BZ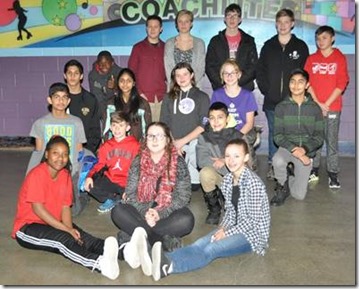 Members of the Order of the Glassy Boot Society
WO 1 C.Abraham

CPL

C.Ye

WO2

M.Singh

WO2 A.Carson

F/Sgt. F.Chandler

F/Sgt T.Talhouk

F/Sgt D.Lloyd

F/Cpl

C.Lloyd

Cpl

K.Espe

Sgt

S.Scalia

Sgt.

D. Buller

F/Sgt

B.Wardell

F/Cpl

E. Boyden

F/Sgt

S.Alleyne

AC

A.Lang

F/Cpl

S. Mahadeo
Thoughts from the Elliptical
Happy New Year!!!
I hope everyone had an enjoyable and safe Christmas holiday. I know that at this time of year everything can certainly seem to pile up and become overwhelming, my hope is that if any of our young people are feeling that cadets is a contributing factor in this feeling that they will approach a senior NCO or staff member to have a chat. We can always work out a plan for attendance to make sure that school work and cadets can exist together.
Last Year I had the pleasure of meeting a couple from the Rotary Club of Oshawa, Mr. Blake Grundy and Ms. Bonnie Brown. They were impressed with the work that the Squadron does and wanted to make a donation to our cadets. Thanks to their generosity, the marksmanship team received some new jackets and shooting equipment that will help them in their training. I was saddened to learn of Mr. Grundy's passing on November 15th 2016. In his memory, Ms. Brown has made another donation to the Squadron which is being used for band equipment. I would like to take this opportunity to not only offer our condolences, but to thank her on behalf of the cadets and staff of the Squadron. Your donation will certainly be put to good use.
I am putting the call out again for alumni to come forward and let us know where you are. We are now a little under five months away from our 75th Anniversary celebration. It would be a shame for someone to miss out on this event because we couldn't get in touch with them. If you are a former cadet or know of any former cadets that may not see this, please let us know. We would like to get you on our facebook page as well as a mailing list for the 75th.
I am finalizing details regarding a ski trip in mid-February, I will once again be using the Signup Genius site to have cadets register for this trip. I hope to have the details by the end of tomorrow night and will get them out to the cadets as soon as possible. Right now, I am looing at February 19th for this trip.
As we move into the second half of our training year, I hope you all share in my excitement for what is in store for the Squadron in the coming months. It will certainly be our opportunity to show everyone that 151 Squadron is indeed the best at what we do.
That's all for now.
Stay Safe and Have a Great Week
Major Bliss
Our 75th Anniversary Photo
W/C Lloyd Chadburn Visits General Motors in 1943
Here is a photo of WC Lloyd Chadburn which was taken in the General Motors head office.
Readers may recognize R.S.McLaughlin, second from the left however we unfortunately do not have the names of the other GM executives.
If you have comments or suggestions on ways to improve our newsletter,
our website or if you wish to unsubscribe from this email please notify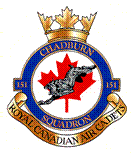 151 Chadburn Squadron
Royal Canadian Air Cadets
*** Excelsior per Debere ***Excellence through Endeavour
Proudly Sponsored by the Rotary Club of Oshawa