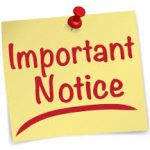 Our Training Location will be changing for this coming Monday, October 7. 
Cadets who normally meet at Village Union Public School will now be meeting at LThe Canadian Flight Academy, 1250 Airport Blvd, Oshawa Airport. (West of the Main Terminal).
Arrival Time is the same, starting at 18:30 or 06:30 P
M.
Please see the google map below for directions:
PLEASE NOTE: This change doesn't affect our recruit course cadets, who will continue to meet at Rotary Hall.