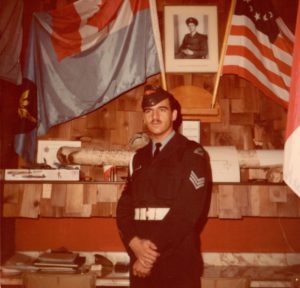 Capt Rick Hutchuk joined Chadburn Squadron as a cadet on September 27, 1972. Rick attained the rank of Sergeant before turning 19 years of age. Following his cadet career, Rick became a Civilian Instructor (CI) with Chadburn in 1977 until 1990, when he received his Canadian Forces Commission and became an Officer with Chadburn Squadron.
In 2003 he left Chadburn Squadron to help facilitate the start up of 2 Vandenbos Squadron in Whitby. He commanded 2 Squadron from June 2007 to June 2010.
Wednesday November 16, 2022 was Capt Rick Hutchuk's "final parade night" as an Officer in the Canadian Armed Forces. Seen here are some Officers of Chadburn Squadron to help celebrate this milestone event.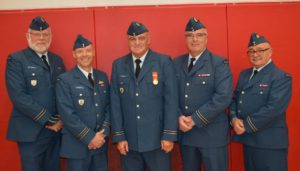 On behalf of the Cadets, Staff and Officers of 151 Chadburn Squadron, we wish to thank Capt (Ret) Rick Hutchuk for his many years of service to the cadet program.