Male Cadets Hair Care and Beards:
Hair
Hair shall be neatly groomed and conservatively styled. Bizarre or exaggerated styles or colours (green, purple, etc.) are not permitted. Male cadets will be clean-shaven at all times when in uniform.
Hair shall be taper trimmed at the back, sides, and above the ears. It shall be kept free from the neck to a distance of 2.5 cm (1 in.) above the shirt collar. No hair shall touch the ears or fall below the top of the eyebrows. Shaving of all the hair on the head is also permitted.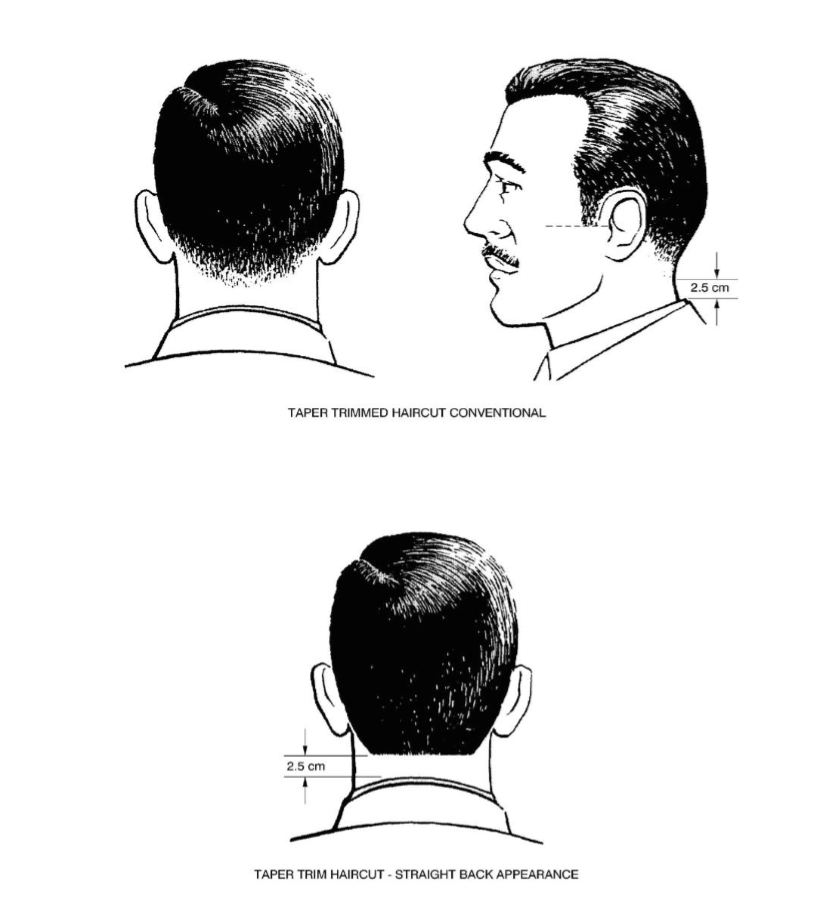 Sideburns – Sideburns shall not extend below a line horizontally bisecting the ear and shall be squared off horizontally at the bottom edge and taper trimmed to conform to the overall hairstyle.
Beards
Are now allowed on the new Canadian Military Regulations. Please see the picture below for beard regulations: